John Cena and Nikki Bella starring reality series Total Bellas premiered on Wednesday (5 October) and as expected the Total Divas spinoff show was filled with family drama and strict house-rules. In the premiere episode, the WWE champion's girlfriend undergoes a neck surgery and to help her with the recovery, Nikki's sister Brie Bella and the rest of the family move in with the couple.
After a series of incidents – including the one where the 39-year-old professional wrestler was bitten by Josie, Brie and Daniel's dog – Cena appeared to have lost his cool. He even suggested his long-time girlfriend to call "animal control" to help with the pet issue.
"I know that you're
gonna
come to whatever
resolve
you want and it's your dog. Just understand that a biting dog can be a tremendous liability," an agitated Cena told Bryan, when he tried to





class="GINGER_SOFTWARE_mark">apologise
for his pet.
All these incidents coupled with the strict rules blew the trigger as the recently retired WWE wrestler and his wife Brie decided to move out of their new host's house.
Conflict brews further, and the issues are finally brought to the dinner table as 32-year-old Nikki tells her boyfriend, "At the end of the day what it is everyone feels like they walk on eggshells around you and they're terrified of you."
Clearly, Cena wasn't expecting such an outrage as he responds saying, "Hold on what happened? We're talking about dog fences, what the f--k is going on? How do we address this? What do I do that's so bad?" When the Total Divas star Brie explained that she was walking on eggshells because of his "stern attitude" the WWE wrestler seems to have turned over a new leaf.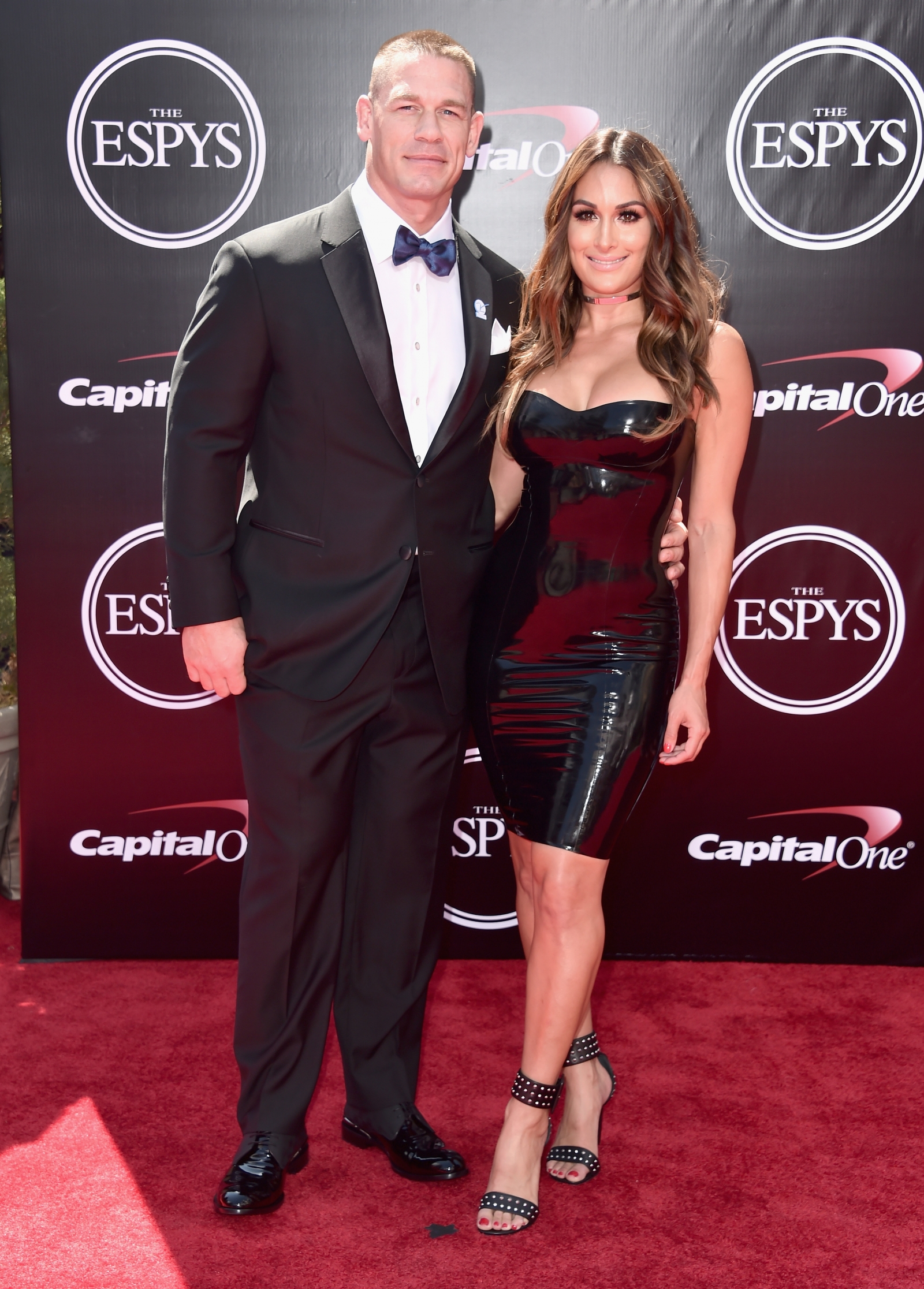 "OK, alright, allow me to introduce myself, my name is John and I'm very difficult to live with. Nicole knows this. I do have like a very set in my ways sort of attitude, but as we discussed the first night you guys are our guests and you're staying here for a long time. I guess that if you guys feel uncomfortable or not at home or not welcome I'm sorry, that certainly is not our intention," the wrestler-cum-actor explained.